Christmas Day
---
Saturday, December 25th, 2021
11:00 AM-4:00 PM with Live Music
---
Event Cost: $165pp+ for Adults $55pp+ for Kids 11 and under (Kids under 3 eat free)
---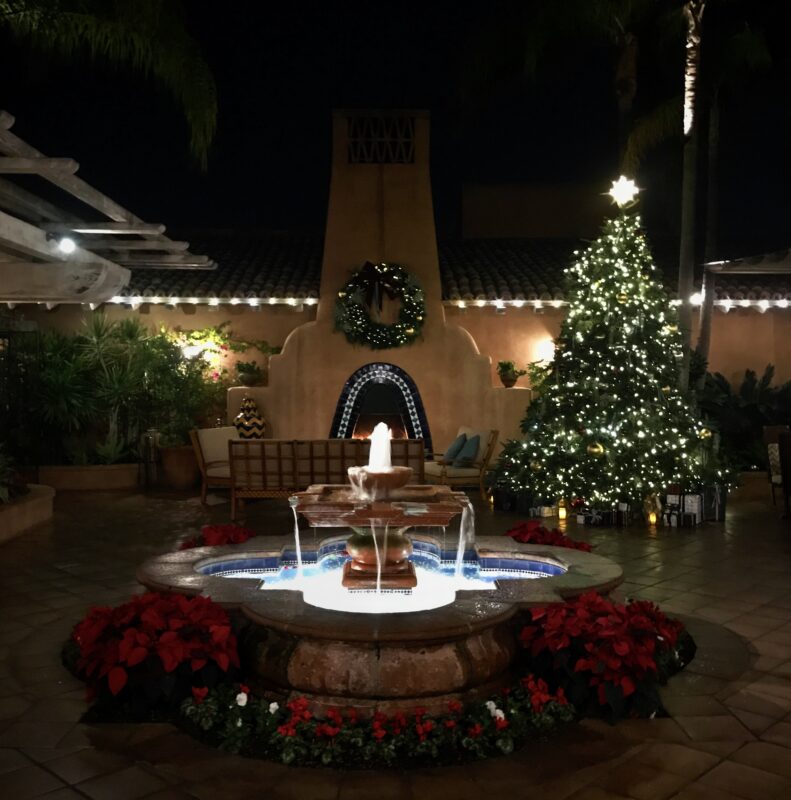 Christmas Grand Buffet at The Pony Room- delight in a Christmas day feast with a full holiday- inspired buffet at Veladora, including traditional trimmings and delicious culinary creations.
Our Christmas dinner experience is complete with live music, seasonal sweets, horse-drawn carriage rides, Christmas cookie decorating and carolers. Celebrations, treats, and libations for "kids" of all ages!   Call 858-759-6246 or email  ponyroom@ranchovalencia.com to reserve.
---
Christmas To-Go
Take Rancho Valencia's signature holiday tastes and style home with you this year!
We have taken the hassle out of the holidays so you have more time to be with the ones you love. Simply order your feast online—from traditional sides and pies to the whole kit and kaboodle— and choose a time for pick-up on Thursday, December 23rd. Our dishes are all oven-ready for reheating and complete with instructions, so you don't have to think about anything other than spending time together.
Place your order online by Thursday, December 16th at 5:00pm.
Online Link available soon!