RANCHO VALENCIA LUXURY REAL ESTATE
WHERE EVERY DAY IS DIFFERENT
AND EVERY DAY IS A DELIGHT
Tucked away on 45 acres of lush gardens and orange groves, and immersed in world-class amenities, the intimate resort community of Rancho Valencia has been a favorite among guests and locals for more than three decades. Blending luxury with the authentic spirit of relaxed Southern California living, this beautiful community is comprised of just over 30 single-family homes and 12 charming San Diego Villas.
Here you will find a dedication to personal wellness that permeates throughout the resort. Spend the day at The Spa at Rancho Valencia – a true haven of solitude and tranquility that offers bespoke therapies to rejuvenate the body and enrich the mind. Take a yoga class to enhance your practice and attain a sense of inner calm. Hit the courts of Rancho Valencia, world-renowned for its tennis facilities, to hone your game. Along with legendary golf, beaches, surfing, sailing, and hot air ballooning nearby, living in Rancho Valencia offers endless opportunities for outdoor recreation.
To learn more about the Rancho Santa Fe real estate opportunities at Rancho Valencia call (858) 759-6442 or email info@villasranchovalencia.com
THE VILLAS AT RANCHO VALENCIA- PRIVATE RESIDENCE CLUB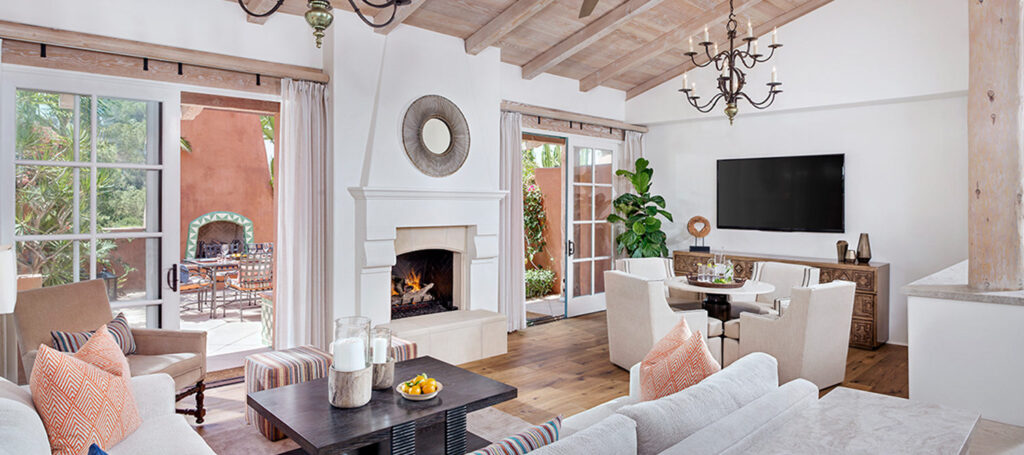 Continuing the tradition of gracious service and unique experience, The Villas at Rancho Valencia offer the greatest of luxuries - owning a home away from home in the sanctuary of good living. This collection of 12 charming Villas offers exceptional fractional ownership buying opportunities that make living in an exclusive resort environment a dream come true.
Terms of Use
DRE# 01344313